iMT Taiwan spurs interest on Taiwan metal manufacturing abilities Source:International Metalworking News for Asia- October 2018

Date Published:10/1/2018 08:10:23 PM

Amidst strong raw materials market recovery and increase in manufacturing performance, Taiwan's only metal materials and precision machinery exhibition - International Metal Technology Taiwan (iMT Taiwan) convenes again on December 5-7 at the Taichung International Exhibition Hall.
Organised by Kaigo Co. Ltd, the show will spotlight 'Made in Taiwan' technology and products, iMT Taiwan emphasises the country's capabilities as a metal manufacturing market that contributes significantly to global market advancements and export demands. The exhibition features the stellar league of companies that operate at global production standards and with outstanding competences that elevated 'Made in Taiwan.' It provides a complete procurement and technology exchange platform for Taiwanese manufacturers to benefit from the industrial clustering advantage of 'Taiwan Precision Machinery' and to meet customers demand collectively as a one-stop metal processing market.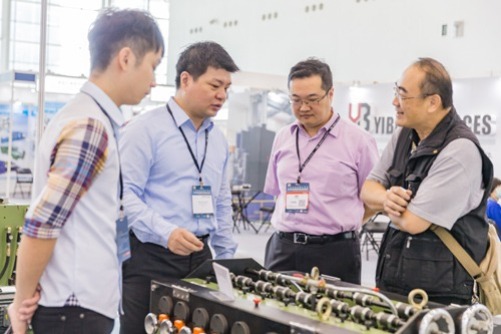 Specialising in 'Metal Materials, Secondary Processing Technology and Materials Application', the show brings together exhibiting companies made up of Taiwan's leading metal technology and products manufacturers and other metal processing businesses. The companies will feature a wide range of products comprising newly researched technologies and top-rate machinery of Industry 4.0 quality to support metal businesses in improving their production capabilities. There will be 13 categories of products - material science and engineering, heat treatment, metallurgy, foundry, forging, moulding, coating, welding and cutting, metal forming technology, tube machinery and equipment, wire machinery and equipment, and turnkey equipment. One of the leading companies at iMT Taiwan that is capable of serving the entire metal processing need is Daxie Automation Co. Ltd (DSA) that provides a number of industrial automation system integration services, including: precision casting, sand casting automation, CNC machining automation system integration, and robot deburring and energy monitoring systems and various peripheral systems development and other services. Their sustainable management, customisation and automation focus are the foundation of the company's Industry 4.0 target to support the industry's and their customers' success.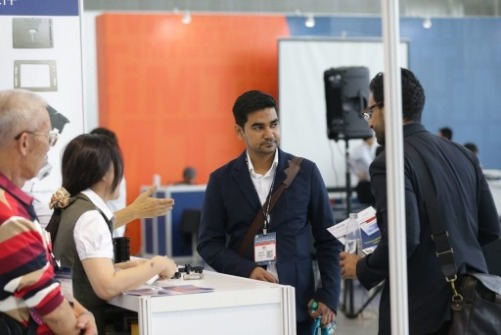 With DSA's spirit of innovation, technology and science, the company has developed a number of MIT automation equipment and provides the most professional integration technology in both hardware and software. Their hardware capabilities include mechanical, pneumatic, electronic control loop planning and design, manufacturing and other professional capabilities, and has a Class A indoor wiring license, in the planning of electronic control loop configuration are in line with electrical regulations. In terms of software, it has the professional integration ability of ABB, Kuka, EPSON and other robots, and is equipped with PLC, Vision, Real Time and PC graphic control system to help customers achieve smart production, reduce costs and reduce waste. Other exhibiting companies such as Taiwan Linji Metal will exhibit precision cold-added metal bars and profiled lines; Taiwan Yingda to feature mechanical equipment, processing furnaces, heating/cooling systems, molten iron furnaces, galvanising production, crystal induction welding, and more. Mexico Magnesium Technology will showcase their electroplating, surface treatment and metal surface treatment; Tianxing Material Pipe Industry will bring forward surface treatment machinery and equipment and surface treatment, cleaning and drying while Lianhua Gas Industry will present welding of processing materials. Other exhibits include applied protection, refrigerant gas, natural gas auxiliary equipment, materials and hardware safety products; mechanical equipment, processing furnaces, forging peripheral equipment by High-Heat Furnace. Industrial gases and Special gas will be brought in by Sanfu Gas while New Welding Enterprise exhibits steel, iron, machinery and equipment, as well as laser, electric, flame cutting and cutting technology. Xin Lian Enterprise's display will include precious metals, sand casting, lost foam casting, precision casting, sand blasting with cleaning.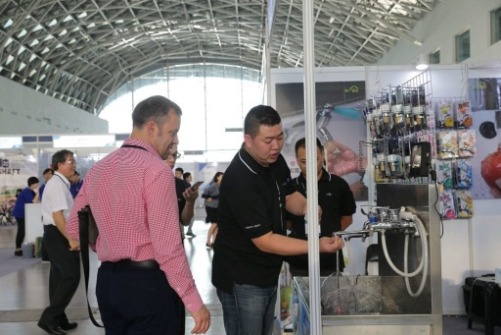 iMT Taiwan closely links the global metal industry market and pave opportunities for manufacturers to expand overseas. Supported with Kaigo's strength in representing German's Düsseldorf trade shows in Taiwan -GMTN; casting GIFA, metallurgical METEC, heat treatment THERM PROCESS, casting NEWCAST, Wire & Tube International Cable & Tube Exhibition, IMT Taiwan brings the industry network closer. Buyers attending the exhibition can experience one-on-one service, with accommodation arrangement as well as pick-up and drop-off service. In addition, buyers can also visit various factories to establish a closer cooperation relationship with prospective local metal businesses.
Organiser:
Kaigo Co. Ltd
Tel: +886-2 2595 4212
Fax: +886-2 2595 5726
E-mail:
imt@kaigo.com.tw
Website:
www.imttaiwan.com