About Taiwan
Area :

36,000 square kilometres

Population :

23 million

Capital :

Taipei City

Language :

Mandarin/Taiwanese/ Hakka/




Indigenous Languages

Religion :

Buddhism/Taoism/




Christianity /Islam

Taiwan's total land area is only about 36,000 square kilometres; it is shaped like a tobacco leaf that is narrow at both ends. It lies off the southeastern coast of the mainland Asia, across the Taiwan Strait from Mainland China-- a solitary island on the western edge of the Pacific Ocean. To the north lies Japan ; to the south is the Philippines. Many airlines fly to Taiwan, helping make it the perfect travel destination.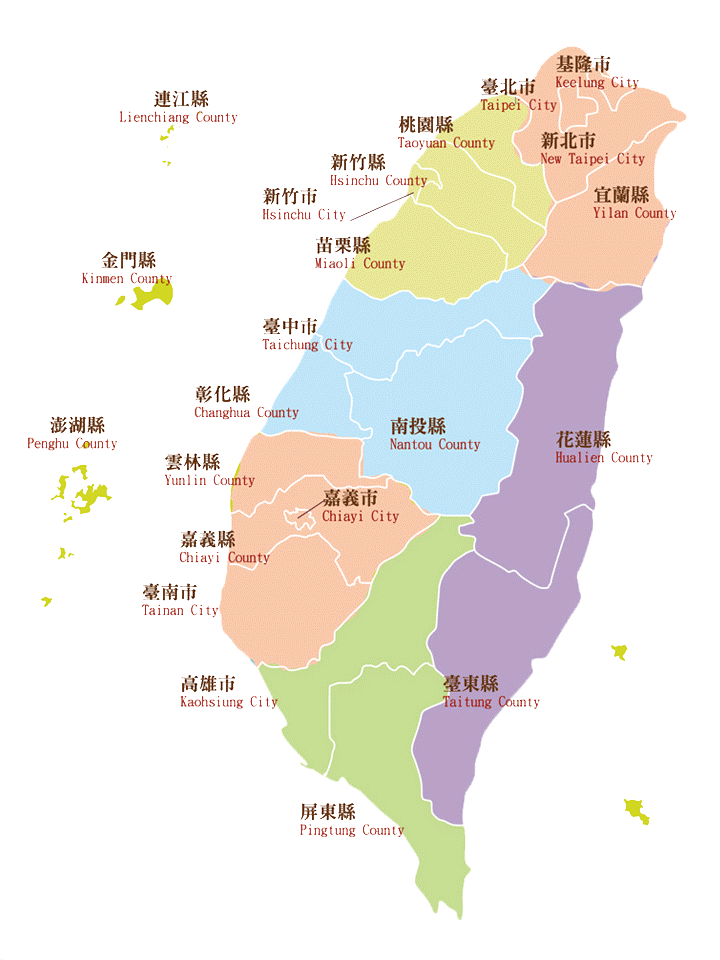 About Kaohsiung
Kaohsiung City is the most prosperous international city in southern Taiwan. A city with a vibrant and friendly culture, is situated near the ocean, it is sunny throughout the year and has a pleasant climate. Kaohsiung has a unique "ocean capital" characteristic. In recent years, it has vigorously promoted the tourism industry and has become one of the most beautiful cities in Taiwan. With great support from the local government and extremely dedicated locals, Kaohsiung has becomes Taiwan's first city to incorporate 5G into boosting it's production and manufacturing capacity. Kaohsiung city is a large city with boundless attractions to explore, visitors who visit never cease to be amazed by the diversity of attractions the city has to offer.
The Future of Taiwan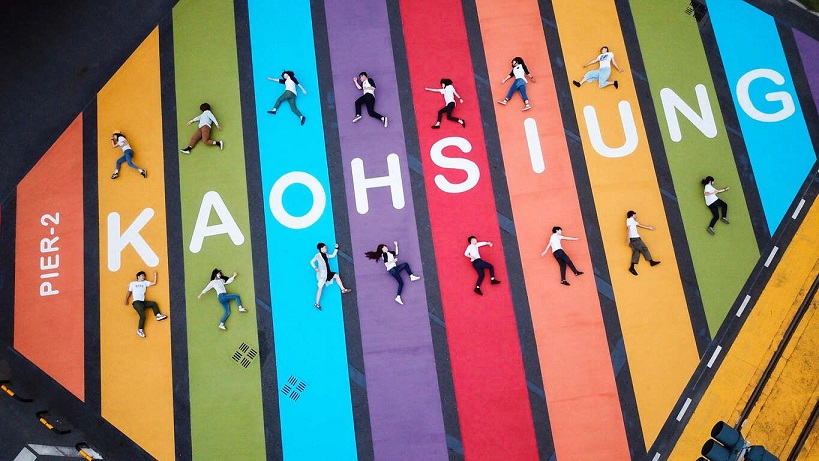 Kaohsiung City has a modern metropolis style, in the urban area you can find monuments and architecture brilliance in every corner such as City Gallery, Notre Dame Cathedral, Pier 2 Art Zone, Ruifeng Night Market, Heart of Love (Ruyi Lake) and many more. If you need a break from the hustle and bustle of the city, the suburbs of Cijin Scenic Area, Lotus Pond, and Xiziwan Scenic Area will get you that much needed breath of fresh air.
Perfect Blend of Modernism and History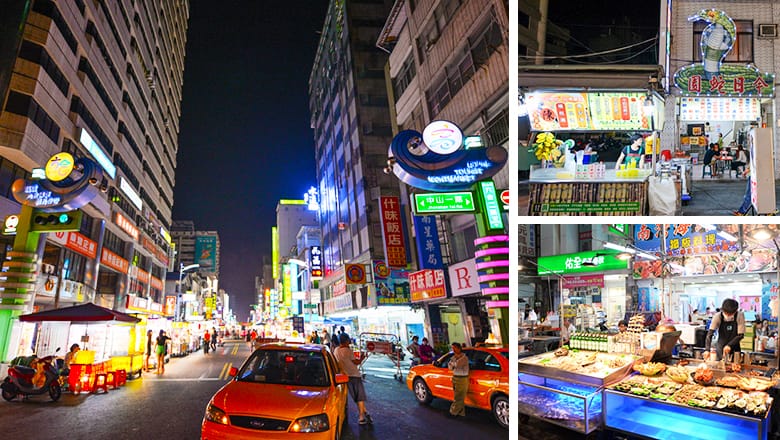 When you come to Kaohsiung, you can not only experience the natural ecology and taste the delicacies, but also appreciate traditional Hakka culture. Kaohsiung is home to the largest shopping mall in Taiwan and just in case you were hungry, night markets in the city are among the most vibrant, clean and exciting out of the whole Taiwan. All night markets in Kaohsiung, be it developed from the markets or formed by roadside stalls, still have traditional delicacies such as Taiwanese churros and Taiwanese meatballs. In addition, there are many creative fusion dishes, and these have become part of the Taiwanese night market culture. Many visitors have fallen in love with these cheap yet delicious delicacies.
Need a Change of Surroundings?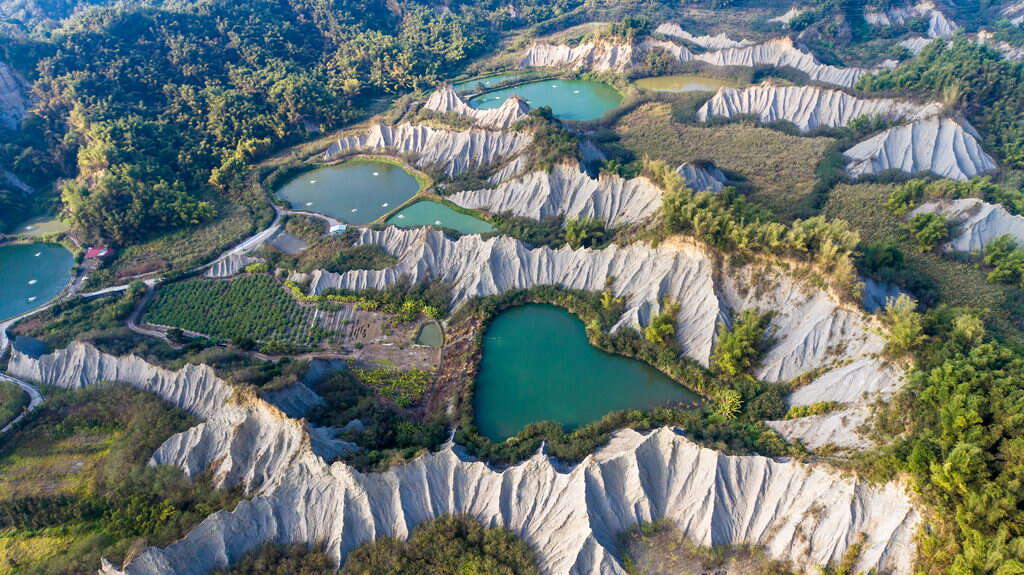 Need a break from the city? Feast your eyes on the many natural wonders Kaohsiung has to offer. Many tours ranging from a couple of hours to full day tours are available. Seen above is the Tianliao Moon world a breath taking landscape which has a dreary and desolate beauty of desert, famous for its similarity to the landscape of the Moon surface. Hot air balloon rides are also available for those who want a better view of the landscape.
A Taste of the South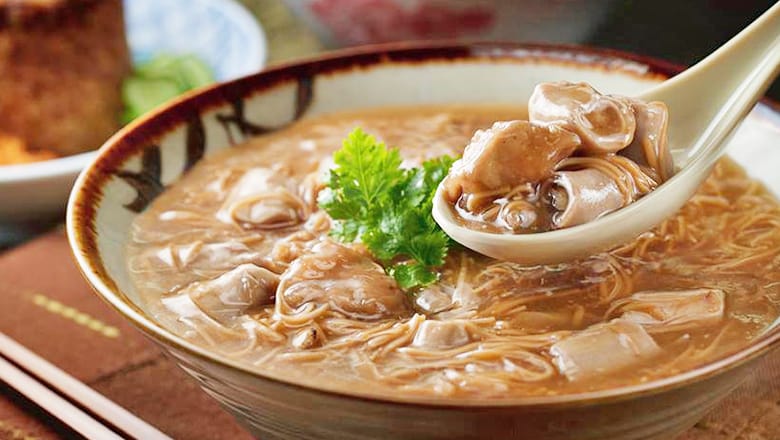 "Sweet" is the word that represents the sense of taste in southern Taiwan. Kaohsiung is populated by diverse ethnic groups and hence a unique food culture is formed. Local dishes in Kaohsiung are generous, tasteful and fair in price, reflecting the generous and straightforward temperament of Kaohsiung's locals. Milkfish congee (shi mu yu zhou) and fish ball soup (qi yu wan tang) are typical seafood snacks of Kaohsiung. The culture has developed a variety of food styles, exquisite delicacies in upscale restaurants, local night market snacks, cafes alleys and traditional restaurants with mountain and sea views all located in one city.
Culture and History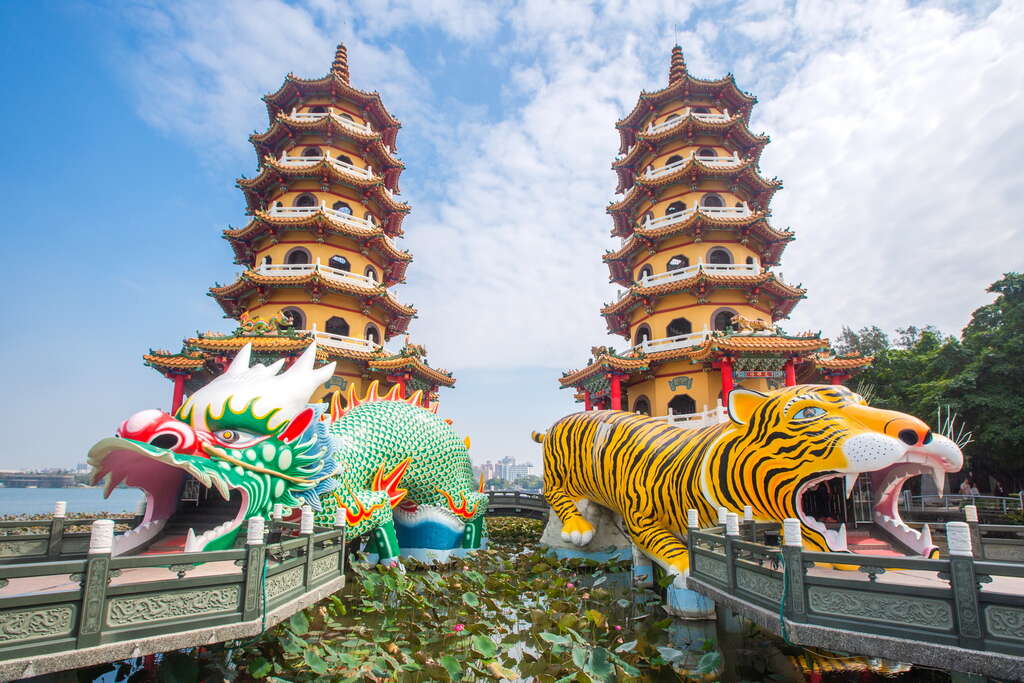 The historical sites and houses left over from today enable us to know the life of the ancient Taiwanese. These cultural relics and buildings accumulated over time and years have a fascinating and highly cultural connotation. Kaohsiung not only has the appearance of a modern international city, but also retains unique ancient cultural sites.
For more information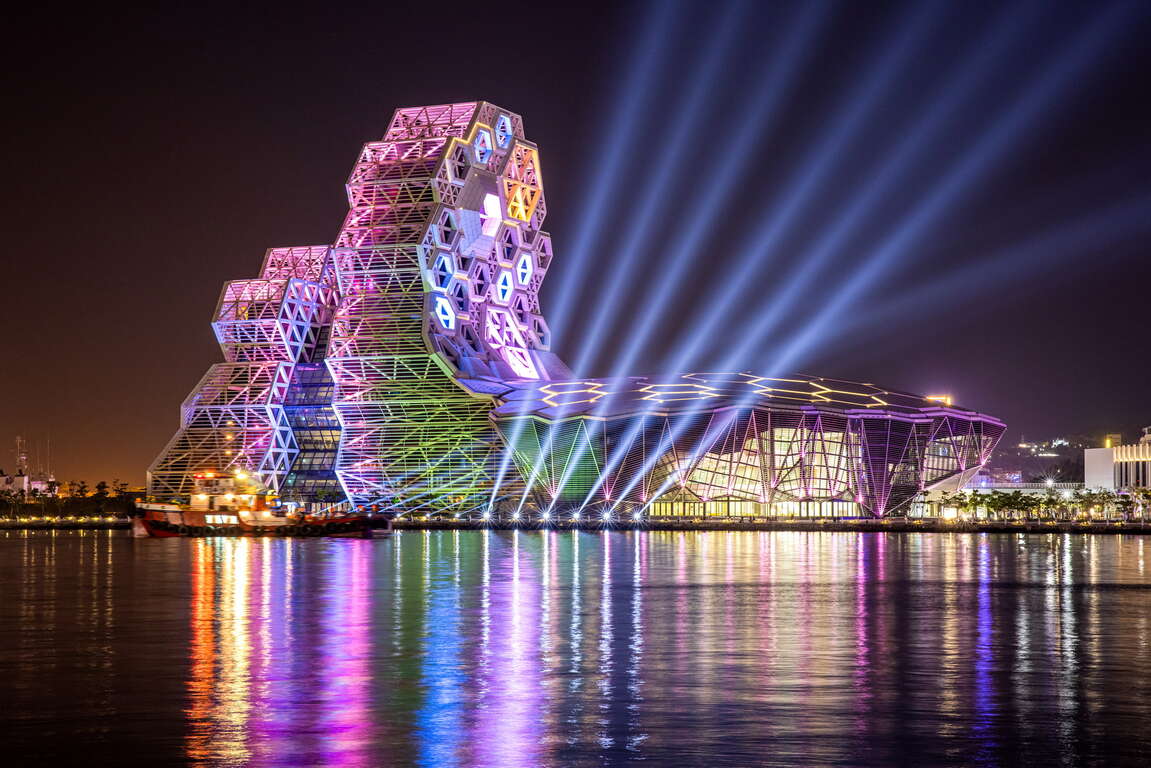 If you want to know more popular Kaohsiung attractions, please visit the the link: https://khh.travel/en