S
amwell Testing Inc. is founded in 1986, we focus on high level technology related to increasing reliability of all kinds of industries. Samwell is also the distributor of the best products in the world, we provide total solutions for customers in Taiwan and mainland China, combining with VRTC (virtual & real transfer center) technology, hybrid engineering and system engineering of Samwell.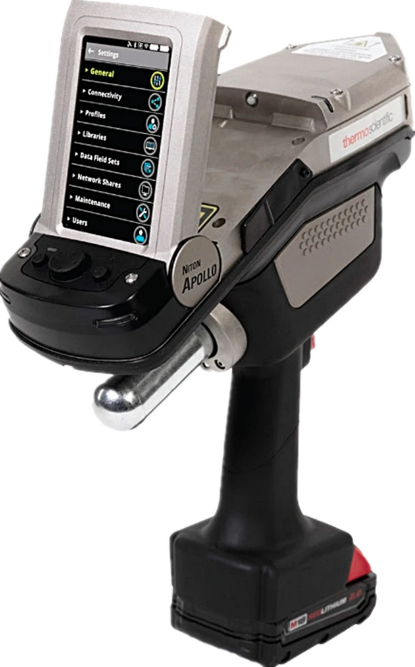 Ditch the mobile OES cart and experience true portability. Weighing in at 6.4 lbs. (2.9 kg.), the Niton Apollo transforms traditional OES equipment into a handheld analyzer a tenth of the size. You're no longer tied down by bulky hoses or hefty argon tanks. Experience a whole new range of motionas you seamlessly climb up pipelines and into trenches. A tapered nose helps you achieve even more coverage to measure difficult to reach areas.


The Niton XL5 analyzer is designed to work just as hard as
you do. A miniaturized footprint and featherweight design reduce operator fatigue while increasing productivity. The analyzer's compact geometry empowers users to reach tight spaces for critical measurements. Micro and macro cameras support sample positioning and collect full-scale sample imagery for better record keeping. An optional 3mm small spot collimator provides a zoomed in analysis for small areas.
Discover vivid new icons and an application interface that ease navigation and configuration. The Niton XL5 analyzer features a tilting, color touchscreen to empower viewing from multiple angles. Utilize swipe and touchscreen functionality, even with a gloved hand. Optional directional keys also provide added usability. The Niton XL5 analyzer meets your various analytical tasks in one versatile instrument. Available modes include: General Metals Mode, Precious Metals Mode, Coatings Mode, Mining Mode, Soil Mode, and Spectral Fingerprint Mode.