New Records Set at 2019 iMT: Excellent Platform for Businesses Going Global
Date:2019-11-26




With record-breaking numbers of visitors, the fifth International Metal Technology Taiwan (iMT Taiwan) concluded with resounding success on November 10 at the Taichung International Exhibition Center. This year marks the second year that the event was held in Taichung, known as the city of metal and machinery in Taiwan, and once again won high praise from industry players. As a platform connecting metal businesses in Taiwan, the event proudly widened the reach of industrial clusters in precision machining, while generating profitable opportunities for businesses. According to the iMT Taiwan post-event survey results, more than 90% of exhibitors and visitors were highly satisfied with the event, and expressed interest in attending the event next year in 2020.

Event held at industry hub, with widely recognized positive outcome
From metal materials, foundry, forging, to welding, metallurgy and heat treatment, iMT Taiwan is the only trade show that covers a host of sectors in machining processes and precision machining equipment, exhibiting Taiwan's metal industry value chain to its fullest. Since its inception, iMT Taiwan, which is held annually, has become one of the most popular trade shows on metal technology in the Asia-Pacific region.
The event took place in Taichung for the second time, a strategic decision made by the organizer Kaigo to build a one-stop sourcing platform for suppliers to engage in networking, site visits and business transaction. Last year when the event was held for the first time in Taichung, the biggest metal technology industrial cluster in Taiwan, it was extremely well received by the market. Exhibitors could not only optimize booth planning in close proximity to their companies, but further engage prospects with a direct visit to the manufacturing site, which drives down exhibition costs and significantly increases the value of each order placed.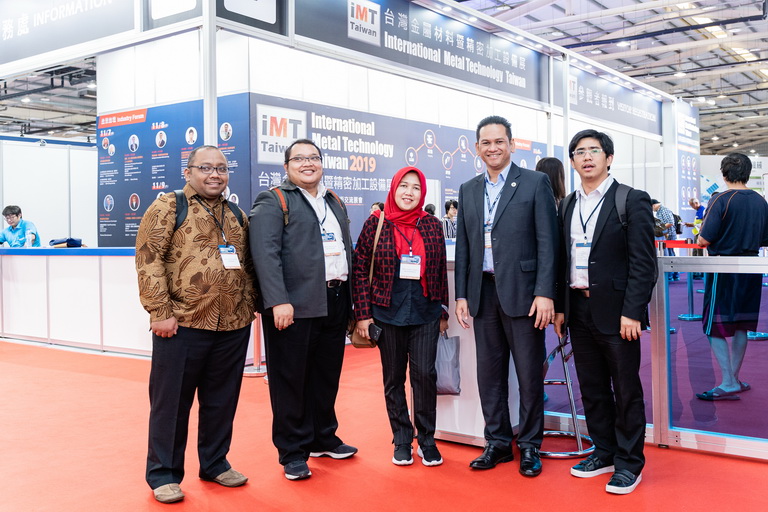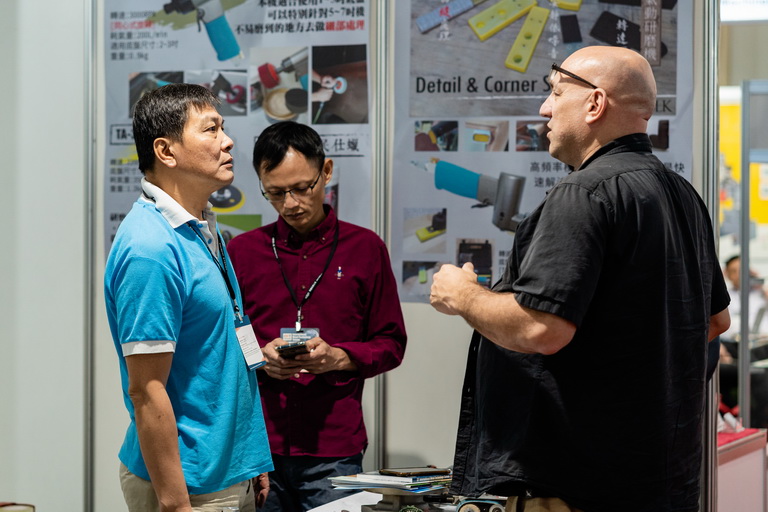 Attract international buyers with business matchmaking
The event this year hosted 142 exhibitors from 13 countries, and a total of 5,982 specialist visitors. Most of professional buyers come from advanced industrial countries such as Germany, Japan, the UK and the US, as well as emerging markets worldwide. In fact, a delegation of 25 purchase representatives from India, in addition to placing an order right at the event venue, made a direct visit to the exhibitor's factory to finalize details on delivery, an example that demonstrates the event's goal as a one-stop sourcing platform.
Furthermore, this year the event had invited Thomas Schneidewind, Managing Editor of Heat Processing, which is an official media partner of GMTN, Srikar Shenoy from India's Forgings Today, as well as Daniel Chirtes, Key Account Management from HAPTIC R&D Consulting, Romania, whose insights and in-depth coverage of the event are expected to help improve iMT Taiwan's global visibility, promote "Made in Taiwan" products to the world and expand their global business footprint.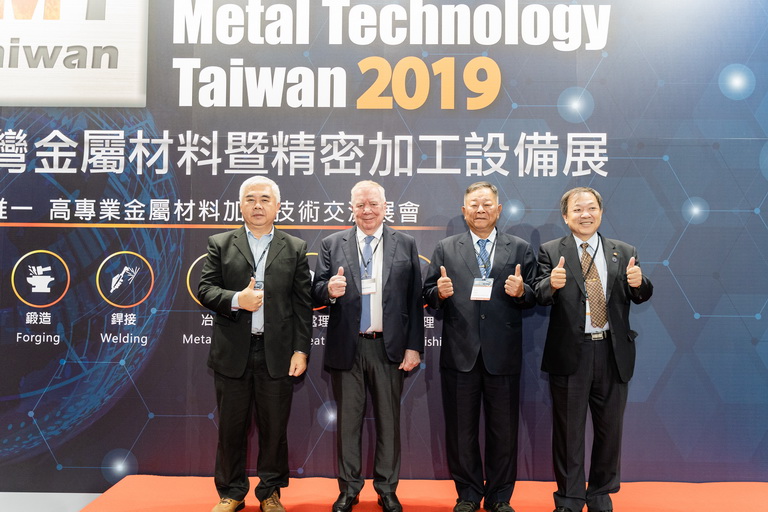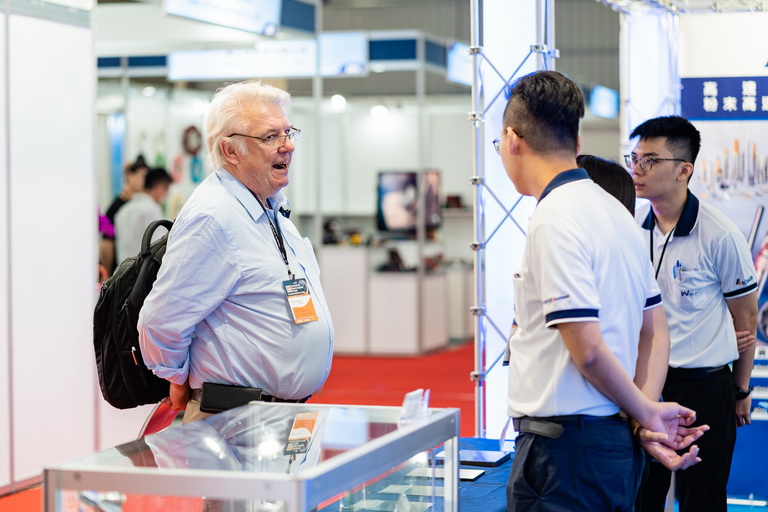 Future-oriented industry forum, driving tech-innovation
Joined by leading suppliers from home and abroad and experts from the industry and academia, the Metal Industry Forum this year features innovative thinking in metal technology, covering a variety of topics such as green casting, Industry 4.0 and robotics and discrete automation business. A few highlights from the forum include a presentation from Da Shiang Automation Industrial Corporation, titled Application of Foundry & Processing's Smart Automation, a sharing session from ABB on the application of industrial robots in metal manufacturing and processing in Europe, as well as an introduction from Japan's IshikawaLite Industry on their approach to reducing dust in the industrial facility via auto-manufacturing processes. In addition, the Metal Industries Research & Development Center from Taiwan shared its insights on the latest industrial application of precision heat treatment technology, while Thomas Schneidewind, Managing Editor of the Germen magazine Heat Processing, touched upon global trends on heat treatment technology from a research perspective. With active participation and interaction, the forum is expected to spark further innovation in the industry and help boost the global competitiveness of Taiwan's metal technology industry.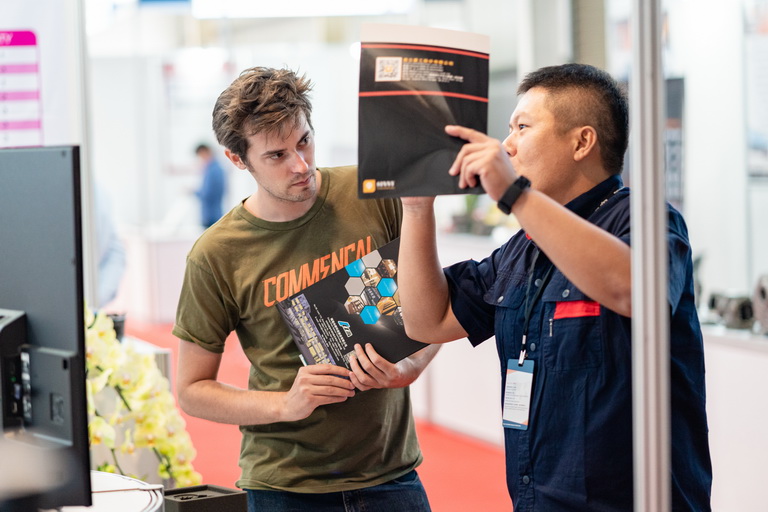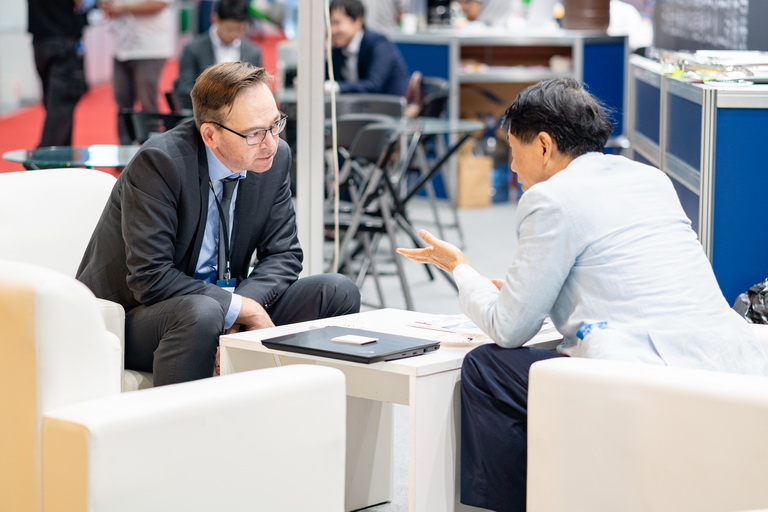 iMT 2020 expects greater scale and strengthened efforts to attract business investment
In response to the needs of the industry, the sixth iMT Taiwan will be held at an earlier time next year from June 12 to 15 in 2020 at the Taichung International Exhibition Center. The trade show will cover 13 sectors in the industry, including metal materials science and engineering, heat treatment, metallurgy, foundry, forging, metal molding technology, finishing, welding and cutting, casting, pipe making machine and equipment, wire machinery and equipment, whole plant equipment, as well as miscellaneous spare parts. Next year's event will continue to set new records with a high-quality program and reach wider global business audience.
More information can be obtained from Mr. Liu on TEL: +886-2-2595-4212 (ext.725), email: imt@kaigo.com.tw.